AS THE DO IT YOURSELF REVOLUTION HAS STARTED , PEOPLE HAVE COME UP WITH SOME SPECTACULAR IDEAS AND STUFFS, WHICH YOU CAN USE TO DECORATE YOUR INDOOR PLANTS AND INSTANTANEOUSLY CATCH UP ATTENTIONS OF YOUR GUESTS.
SHINY DISCO BALL
Its a trendy way and a really colorful way for indoor decoration…its a super creative idea.
DIY A CRYSTAL PLANTER….
Crystal are not only in trend for neack-laces…. Purify your home with energy-filled geodes and customize your home vibes. We love integrating natural elements to create pretty things, you can use the broken one to plant a tini-tiny sprout in it…and use the minerals as vase.for bigger plants.
DIY TIN VASE PLANTERS
Put in some soil and plant your seedling into the tn, water t everyday and make the vibes go positive.
BROKEN PLANTERS
Next time you accidentally break a glass-cup and your mom shouts at you, just tell her you are preparing a vintage broken ceramic vase for her favorite plants .
to make the broken part not look hideous , use a gold paint over the seal you use to paste it together.
CRUMBLED CANS
PAINTS THE CAN SIN METALLIC OR TEXTURED AND USE THEM AS PLANTERS.
OLDIE BUT A GOLDIE
Use floppy disc to make a cubical planter by sticking the floppies together with the help f a glue-gun.
TIRE PLANTER
PAINT THE OLD TIRES AND USE THEM AS PLANTERS
VERTICAL SUCCULENT GARDEN
The beauty of the vertical succulent garden will never get old
HAND-BAG HANGERS
Use your old handbags to plant in the garden.
hang them to the fences.
CUPCAKE HOLDERS AND ICE-CREAM POTS
MINIATURE SHELL POTS
These totally remind us of Marcel the Shell!
EGG-SHELL PALNTING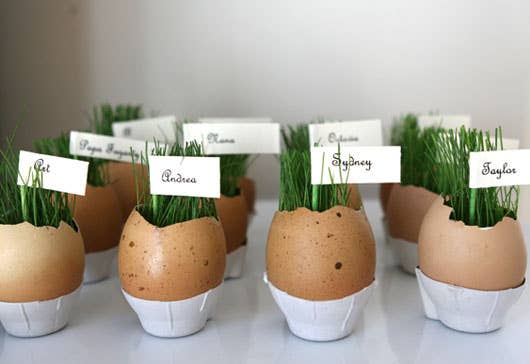 PICTCHER PLANTS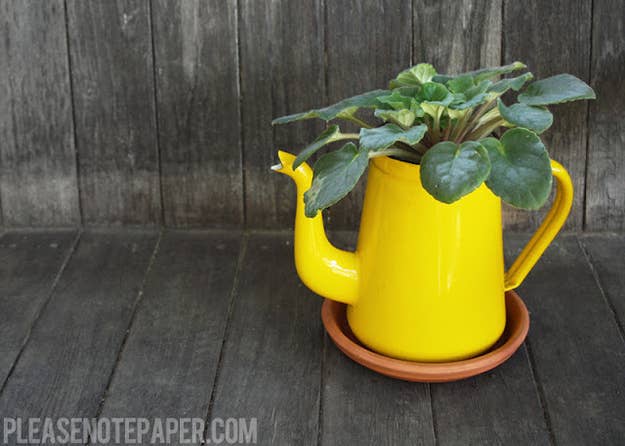 HOPE YOU LIKE IT.
XOXO
💚💚💚