If you thought Ariel and Belle's perfect proportions were too good to be true, think again, because they're based on real-life model Sherri Stoner. The diminutive inspiration for two of Disney's hottest chicks was also a writer and producer for animations including Animaniacs and Caspar the Friendly Ghost.
Those Disney animators are tricksy folk, and love to hide classic characters in the background for newer films. For example, in the opening scenes of the Little Mermaid the eagle-eyed may spot Goofy, Mickey and Donald Duck in the audience at King Triton's concert.
Dumbo is an elephant of few words – none, in fact – which makes him the quietest central character of them all. Hot on his heels is Aurora from Sleeping Beauty, who gets a mere 18 whole lines of dialogue, and just 18 minutes of screen time in her own film. Well, that's what you get for laziness.
Sulley from Monsters Inc has more than 2.3 million individual hairs, which are all carefully animated. This explains why a single frame of the big blue fella took an average of 12 hours to produce.
While we know him as Prince Charming, the dapper chap who steals Cinderella's heart (and slipper) is never actually named during the film.
The final film Walt personally oversaw was The Jungle Book, before his death from lung cancer in 1966.
Rapunzel and Flynn from Tangled can be seen in Frozen.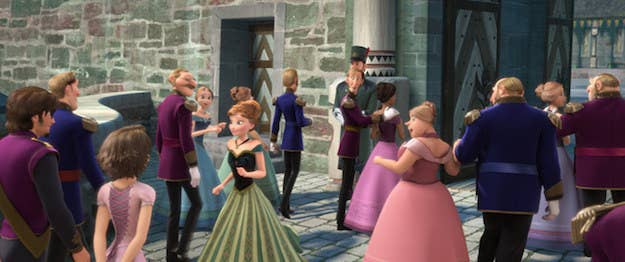 Pirates of the Caribbean: At World's End
is the
most expensive
film ever made.
The character
Sid
from
Toy Story
is said to have made an appearance in
Toy Story 3
. He's the garbage man.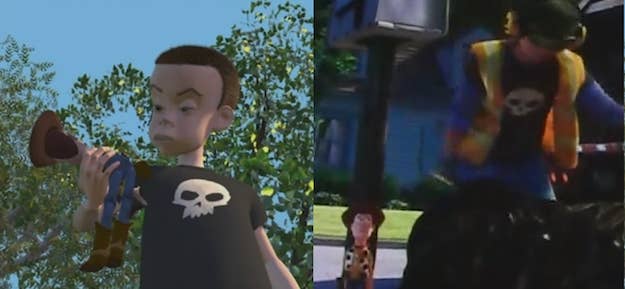 Walt Disney received one regular
Oscar statue
and seven smaller statues when
Snow White and the Seven Dwarves
won an honorary Academy Award. Disney comments on Kristoff's assertion that all men eat their own boogers at the end of the credits of "Frozen".